We have listened to your requests and are now working on various projects to help you determine how best to spend your hard earned clams!

Do you have an idea for a project? Contact us and we will check it out!

Check out the Special Project Build Off Contests our forum members have completed. Join the BYT Forum today for your chance to get a project listed here!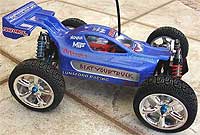 The items we use for our projects will sometimes be reviewed individually on our Product Reviews page.

Most of the items are purchased by Beat Your Truck and some are supplied by the manufacturers. Manufacturers that supply components for testing do not receive any special treatment. All of our reviews are objective and honest.