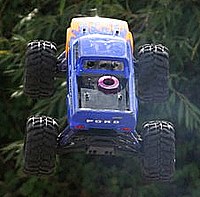 Beat Your Truck offers an excellent opportunity to drive traffic to your RC related web site and highlight your products. BYT has quickly become a favorite spot for RC fans to frequent. Advertising with BYT gives you the opportunity to display your product(s) in front of tens of thousands of viewers every week! Not bad for a little RC web site that started back in September of 2002.

BYT is privately owned and operated. It costs a significant amount of money to keep a web site of this magnitude operational. These costs can affect the amount of funds we have available for purchasing and reviewing new products and undertaking new projects.

Please email us to learn more about advertising with us. Upon your request, we will supply you with a list of available ad spots, ad sizes and pricing.




Fast growing forum with approximately 23,000 members and approaching 1 million posts (as of early 2011)
Large audience spanning the globe (USA, Canada, Germany, Australia, UK and more)
Numerous links to the BYT site with other RC sites
Average time spent per visitor on the web site is over 9 minutes
Solid, continuous traffic and site content growth since 9/2002 when BYT was started
Advertising packages based upon ad size (certain size restrictions may apply), page location and time frame
BYT offers excellent discounts for multiple month ads
BYT will only run ads related to the RC hobby
BYT can place your ad on specific forums within the BYT Web Forum Index (very limited space available; most spots are sold out)
BYT maintains a "clean" family safe web site with no vulgarity, profanity, inappropriate pictures, etc.
BYT will work with advertiser to develop/create banner ads for their use at no charge

Upon your request, we will supply you with a list of available ad spots, ad sizes and pricing. Please note that we may refuse an advertiser if we feel their products are not of substancial quality or value. We value our members and our good name.